VDN28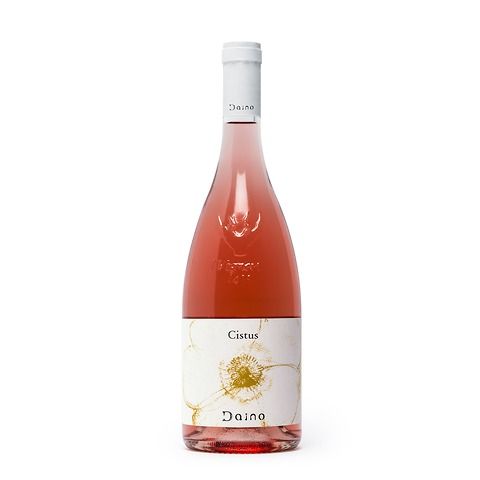 Awarded as one of Best 100 Italian Rosé Wines, Cistus has a strong Sicilian identity. It is vinified as a white wine from the red grapes of Nero d'Avola. Characterised by a pleasant and delicate scents of wild strawberries, the wine is distinguished for a dry palate, balanced, intensively sapid, with an enjoyable acidity.
Cistus is product of a process starting from an early September harvest concluding in the next spring when the wine is bottled and it's released in the market.
The result is a rose wine with a decisive character rich in aroma; with a suggested service temperature between 12 to 14 °C, it is perfect when paired with fish dishes bringing its delicate scents.
Specifications
WINE

IGT (Typical Geographic Indication) - Sicily

GRAPE VARIETIES

Nero d'Avola

PRODUCTION AREA

Caltagirone (Catania) Italy

ALTITUDE

325 metres a.s.l.

TYPE OF SOIL

Mediterranean red sands

TYPE OF CULTIVATION

Bush-trained

PLANT DENSITY

9,000 vines per hectare

AGE OF VINEYARD

15 years

CLIMATE

Mediterranean with hot, dry, windy summers and a good diurnal temperature variation.

RIPENING AND HARVESTING

September, manual harvesting

VINIFICATION METHOD

Pounding and pushing traditional Sicilian method, the grapes are crushed and the must goes into steel, the only contact with the skins is during the pressure

MACERATION

Steel vinifiers

AGING (type of barrels)

Steel

BOTTLING

6 months after the harvest

QUANTITY PRODUCED (in bottles)

1500 75 cl bottles

COLOUR

Bright pink

AROMA

Of wild strawberries

TASTE

Dry, balanced, sapid, fruity with a pleasant acidity

ALCOHOL CONTENT

13,5%

TEMPERATURE OF SERVICE

12-14°C

STORING

Lay the bottle down in a cool room with a stable temperature not in excess of 18° C

PAIRING

It goes well with fish or also for aperitif